Open
opened

3 years ago

by kirsle · 0 comments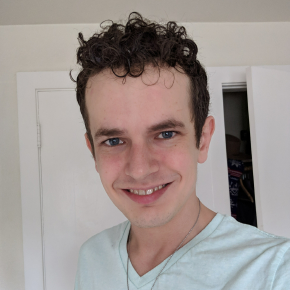 Features Gophertype needs to get it up to par with current kirsle/blog:
Posts
Index List Pages

By Tag (/tagged/:name)
By Drafts (login required)
By Private (login required)
By Unlisted (login required)
Show Tags and Comment Counts

Post Preview on Index Pages

Show attributes: date, modified time, author
Show label if sticky, draft, private or unlisted.
Render the blog post NORTH of the <snip> separator. Show "Read more..." link if a <snip> was used.
Show tag list
Show label if sticky, draft, private or unlisted.
Show Comment Count
Show tags list

Post View Page (permalink)

Show attributes: date, modified time, author
Show comment form

Delete Post page (admin)
Tag List Page (/tagged)
Blog Archive Page (/archive)
Easy image upload for Blog Edit page
RSS and Atom feeds.
Comments
Comment Thread component for any page (including blog post pages)

Show comments including users Names, Gravatar (from optional email address), date/times and Markdown comment body.
"Add a Comment" Form

Comment Preview, Post and Delete (POST /comments)

Can preview a comment before posting (and when editing after post) rendered as Markdown above the comment form.
Website visitors can edit and delete their own comments (based on an EditToken tied to their session) but can NOT edit other users' comments.
Logged-in webmasters can edit or delete ALL comments.

E-mail notification and subscriptions

Send email notification to Admin Users when a new comment is posted.
Allow users to subscribe to a comment thread when they leave their email address and check a box (opt-in).
Users who subscribe to a thread receive emails when other comments are added.
One-click unsubscribe link in the e-mails.
User can unsubscribe from single threads or from ALL threads site-wide.
Admin Pages
(less urgent, not user facing features)
Settings page for current logged-in account

Change name, email and password.

App settings page

Currently will need you to hand-edit the user-root/.settings.json file.

Page Editor: to allow editing web design pages on the front-end for admin users.

List of all (editable) files in the user root.
List of all built-in file paths in the system root.
File Editor page that allows editing a file from either root. All output files are saved to the user root.

NEW: User management (list, add users) -- note: this was never finished in kirsle/blog either.
Other Pages
Ask Me Anything
Contact Me
Guestbook (just a comment thread host)
Other Features
Redis cache for pygments code highlight
New Features
Blog "Random" Link
Multi-tag views for blog indexes: return posts that contain multiple tags or exclude some tags.
Recent Comments page that shows all comments and links to the pages they were added to.
Comment subscriptions: allow users to subscribe to new posts on the site too?
Post-deploy Follow-up items
Feeds (RSS, etc.):

Don't show pinned posts in the feed, strictly sort by newest.
Delete Branch '%!s(<nil>)'
Deleting a branch is permanent. It CANNOT be undone. Continue?